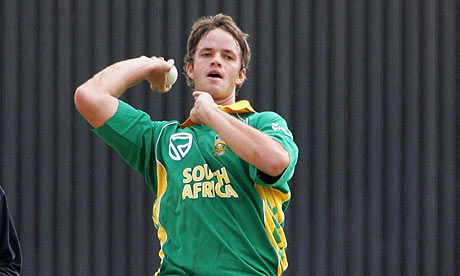 Albie Morkel was sharing with skipper Dhoni that two great players have walked out of team. Now what can be our stand? Dhoni replied, "We three (Dhoni, Hayden and Oram) can do better. You will influence the team and strengthen the team."
Dhoni as a leader is showing leadership quality.
Leader always focus on what he has instead of what could be? Most important is to perform with available resources. Secondly, team is more important than any individual. We do agree that Flintoff can change the results but no individual is above team. Albie as a South African knows grounds and pitch. So, he can direct the team. Of course, off the ground. He knows how he can make the team members live and refresh them with local visits and restaurants. Albie also knows his role in the team.